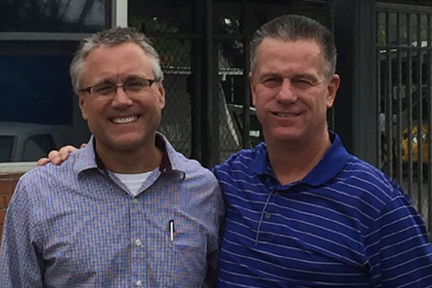 Many consumers have questions as to why a significant amount of candy is manufactured outside of the United States, including Mexico. The answer: It all goes back to the USA's sugar subsidy program which directly benefits growers and harms consumers. For an explanation, please click on the following links and read the information:

Sugar Reform Key Issues
U.S. Sugar Policy Reform
Sugar Reform
We are extremely grateful to our customers and will continue to listen to feedback and respond as best we can. At the George J. Howe Company we strive to offer quality products, at attractive prices and to provide great service. By far the largest single cost of these components is the product itself. All consumers have a threshold at which they will forgo a purchase due to a price point which they deem is too high.
To this end our process for choosing suppliers is very thorough. Our company's CEO, Richard Beech, personally visited several plants during a recent trip to Mexico. He was provided with uninhibited access to three separate facilities and was able to speak directly
with employees and senior management personnel. Upon his return he informed us that he is 100% confident and comfortable with the decision that Howe has made to source some products from Mexico.
We understand why customers desire transparency from the companies that they choose to support. We too believe this is important and is why we are sharing this information with you.
Thank you for the loyalty and trust that you have given to our 90 year-old, family-owned and operated business. We are grateful.
If you have any questions, please feel free to contact me!
Recent Posts
Happy National Pecan Day!To celebrate National Pecan Day, we decided to show you a few simple treats …

Peanut butter and jelly sandwiches, peanut butter toast, peanut butter cookies, and peanut butter pi …

We love pistachios, so we thought we would share a few recipes that use this delicious and healthy …