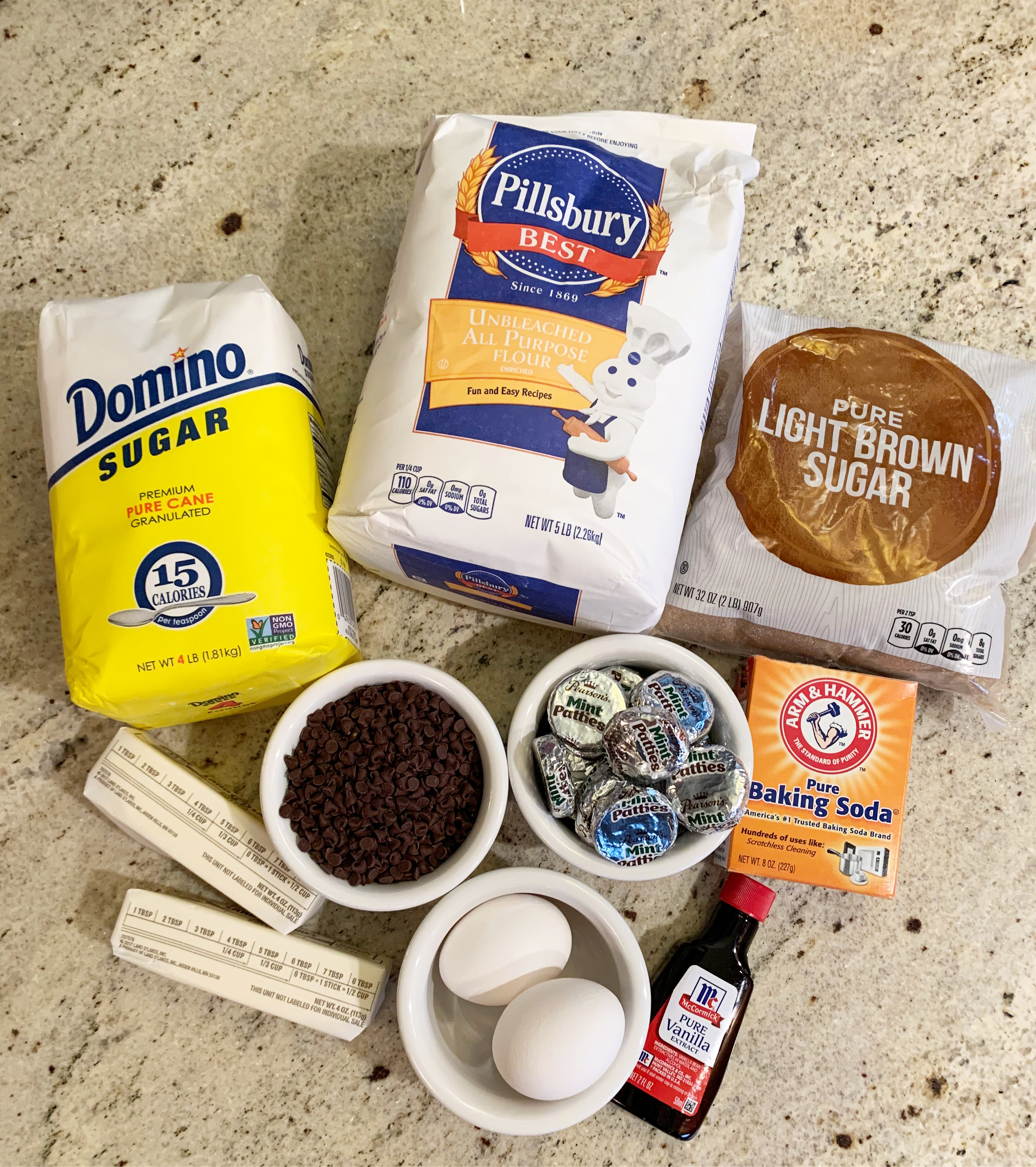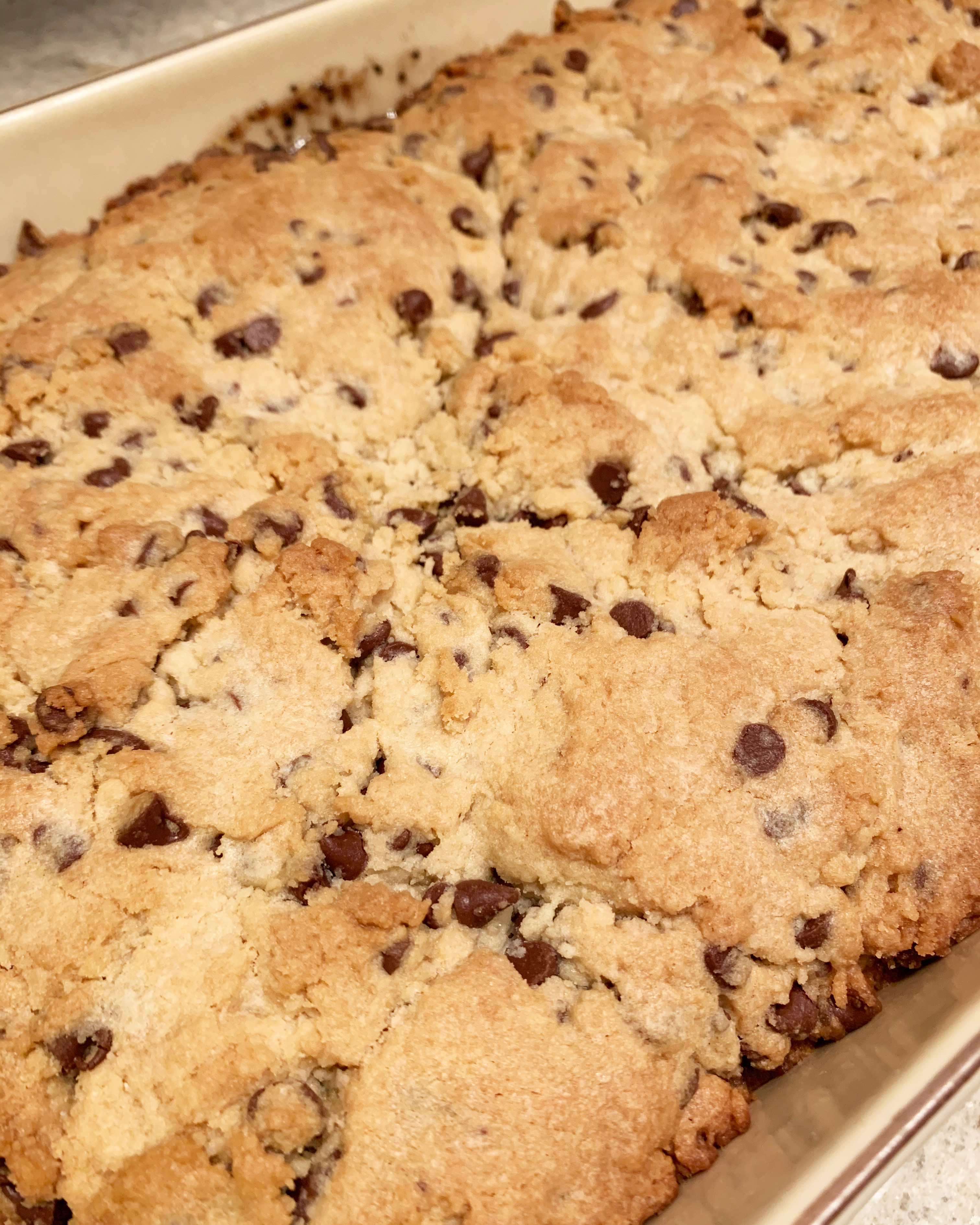 What is better than a chocolate chip cookie bar? "Howe" about one stuffed with a Peppermint Patty! This melt in your mouth treat pairs perfectly with a scoop of vanilla ice cream. You can use your own chocolate chip cookie recipe and layer in the peppermint patties, or use our easy one below.
Ingredients
2 sticks of butter (1 Cup) softened
3/4 cup granulated sugar
1/2 cup light brown sugar
2 large eggs
1 teaspoon of pure vanilla
3 cups all purpose flour leveled
3/4 teaspoon salt
1 teaspoon baking soda
1 1/2 cups mini chocolate chips
10oz bag Howe's Peppermint Patties
Instructions
Preheat oven to 350 degrees. Spray an 11x7 non stick baking pan and leave to the side.
In a large mixing bowl beat butter and sugars until fluffy. Add eggs and vanilla until well combined.
In a separate bowl, mix together the flour, baking soda, and salt.
Slowly add all of the dry ingredients to the wet ingredients. Fold in chocolate chips without over mixing.
Put half the cookie dough down in the pan and level. Place a layer of unwrapped peppermint patties over top of the dough. Put the remaining dough evenly on top of the peppermint patties and press to flatten down.
Bake approximately 40 minutes, or until the cookie is baked through and the edges are brown.
Allow to cool, and enjoy this minty delicious treat!
Recent Posts
Happy National Pecan Day!To celebrate National Pecan Day, we decided to show you a few simple treats …

Peanut butter and jelly sandwiches, peanut butter toast, peanut butter cookies, and peanut butter pi …

We love pistachios, so we thought we would share a few recipes that use this delicious and healthy …