This delicious coffee cake made with Howe's Pecans is sure to melt in your mouth. It is an easy to make recipe that pairs perfectly with your favorite cup of Howe's coffee.
Ingredients:
2 Cups Flour
1 TBSP Baking Powder
1/4 tsp Salt
1 1/2 Cups White Sugar
1 Cup Butter - Softened
1 Cup Sour Cream
2 Eggs
1 TBSP Vanilla Extract
1/2 Cup Brown Sugar
1 Cup Chopped Howe Pecans
1 tsp Ground Cinnamon
2 TBSP Butter - Melted
Directions:
1. Preheat oven to 350 degrees. Line 9x13 inch pan with aluminum pan and lightly grease with cooking spray.
2. Sift together flour, baking powder and salt. Set to the side.
3. In a large mixing bowl, cream the butter until it is light and fluffy. Mix in the sour cream and then the sugar. beat in
eggs and stir in the vanilla.
4. Fold the dry ingredients into the mixture. Pour the mixture in the baking pan.
5. To make the topping. In a medium bowl, mix together the brown sugar, cinnamon and pecans. Stir in the melted butter until the mixture is crumbly and sprinkle over the cake mixture.
6. Bake in the oven for 30-35 minutes. Let cool before serving. To make it extra sweet, drizzle caramel on top!
7. Enjoy with your favorite cup of Howe's Coffee.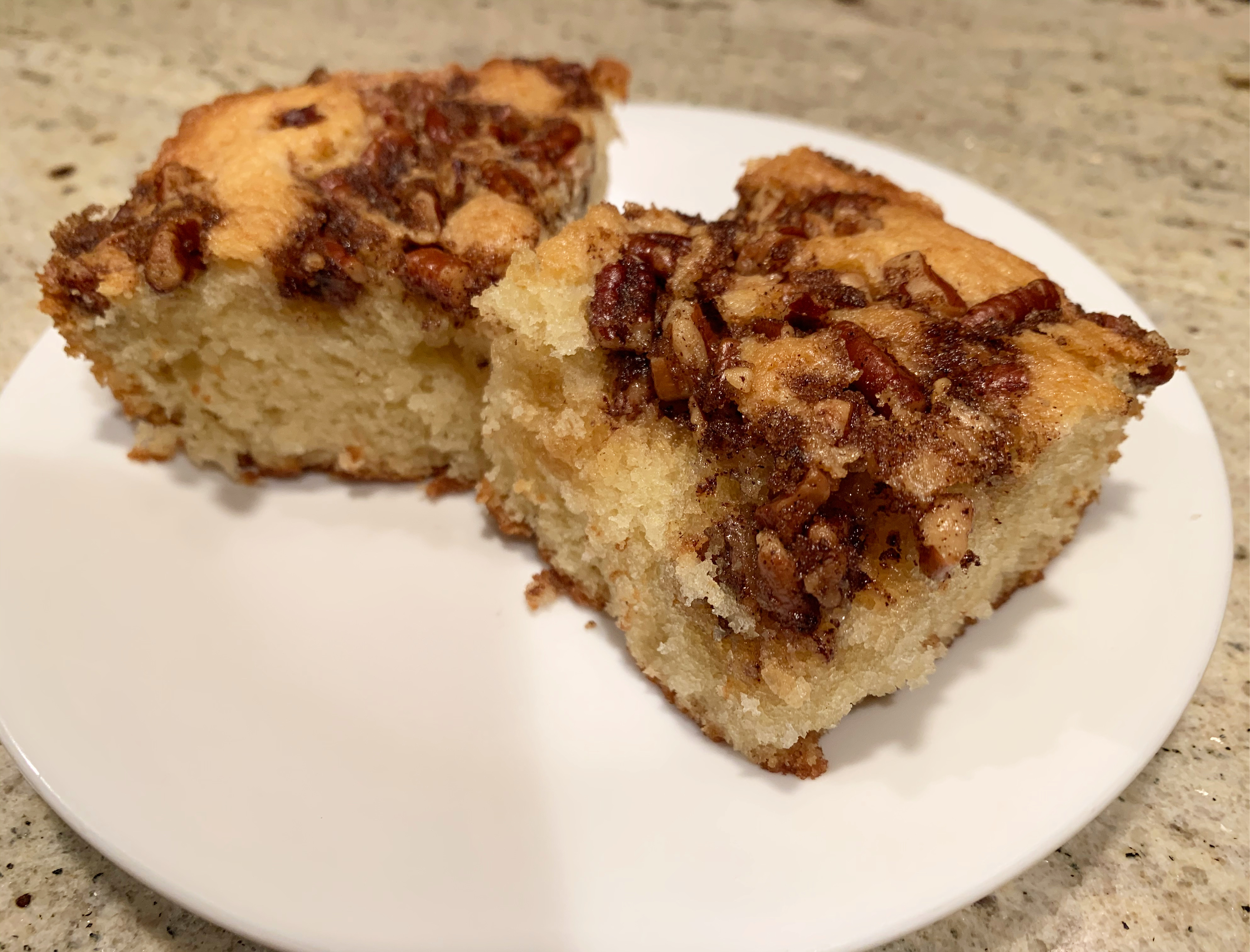 Recent Posts
Happy National Pecan Day!To celebrate National Pecan Day, we decided to show you a few simple treats …

Peanut butter and jelly sandwiches, peanut butter toast, peanut butter cookies, and peanut butter pi …

We love pistachios, so we thought we would share a few recipes that use this delicious and healthy …