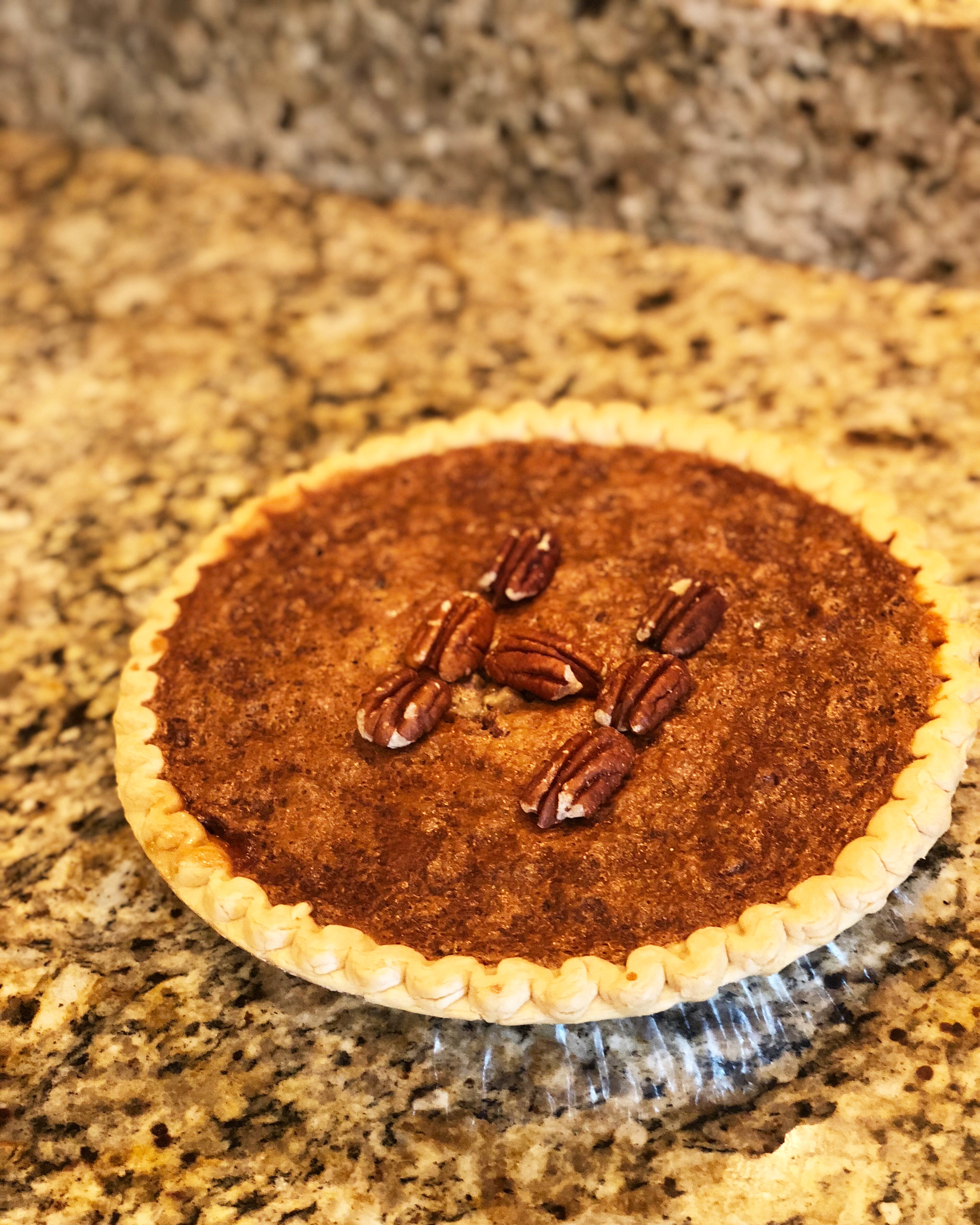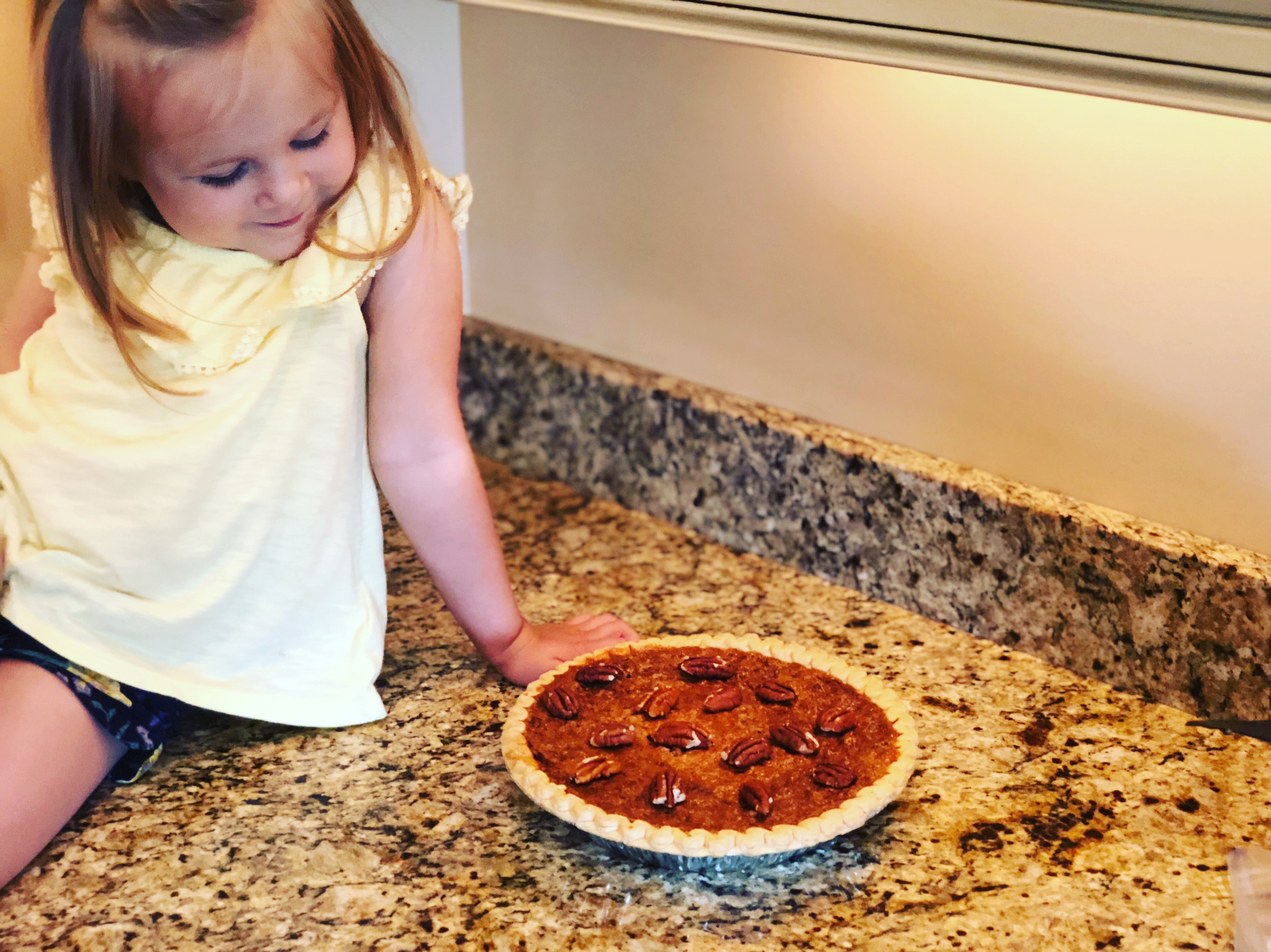 Over the weekend we made some delicious Pecan Pie. Our former past president Ernie May, is our company nut connoisseur and it is his favorite dessert. We recruited Kenley to help make Grandaddy a pie. One bite and his long lost southern accent re-appeared. Our recipe is so easy that anyone can make it, and we used some of our own pecans which made the quality top notch. We threw in a few of our baking chocolate caps because....well who doesn't like chocolate added to anything!
Ingredients
1 cup sugar
1/4 cup brown sugar
1/2 cup corn syrup
1/4 cup melted butter
3 eggs, beaten
1 tablespoon vanilla
1 teaspoon salt
1-1/2 cups Howe's Pecans, chopped
1/2 cup westchester chocolate (optional) -not sold online in summer
1 unbaked deep pie crust
Instructions
1. Combine sugars, melted butter and corn syrup.
2. Add the beaten eggs and Howe's pecans to the mixture and MIX WELL.
3. Pour the mixture into the unbaked pie shell.
4. Cover the pie with foil and bake for 30 minutes at 350 degrees.
5. Remove foil and bake 20-25 minutes uncovered.
6. Insert toothpick or knife in center of pie to make sure that it is done. It should not be watery and should stick to the knife or toothpick
7. Refrigerate for 2 hours.
Enjoy with family and friends.......or just treat yourself!
Recent Posts
Happy National Pecan Day!To celebrate National Pecan Day, we decided to show you a few simple treats …

Peanut butter and jelly sandwiches, peanut butter toast, peanut butter cookies, and peanut butter pi …

We love pistachios, so we thought we would share a few recipes that use this delicious and healthy …