Our Banana Nut Bread is an easy and delicious recipe made with Howe's Walnuts and Pecans. Make sure you use spotty brown bananas for extra flavor and sweetness. We, of course love pairing this bread with our favorite cup of Howe's coffee.
Ingredients:
1/3 Cup Howe's Pecan Pieces (cooked/no salt)
1/3 Cup Howe's Walnuts (chopped)
1 1/2 Cups Flour
1 tsp Baking Soda
1/2 tsp Cinnamon
1/2 tsp Salt
2/3 Cup Sugar
1/4 Cup Unsalted Butter
1/4 Cup Shortening
2 Eggs
1-2 Cups Mashed Bananas
Topping:
1/2 Cup Howe's Walnuts (chopped)
1 tsp Sugar
1 tsp Cinnamon
Directions:
1. Preheat oven to 350 degrees. Grease an 8x4 baking pan and set to the side.
2. Combine flour, salt, baking soda, and cinnamon in a small mixing bowl. Use a whisk to mix.
3. In a medium size mixing bowl, combine sugar, butter, shortening with a hand mixer until fluffy. Add eggs and mix.
Stir in mashed bananas and mix all ingredients together well.
4. Add dry ingredients and mix.
5. Fold nuts into the mixture.
6. Pour into the loaf pan.
7. Mix the topping ingredients together and sprinkle over the loaf.
8. Bake 55-65 Minutes or until toothpick comes out clean. Make you do not over-bake.
9. Cool for a few minutes before removing from the pan to cool on a rack.
10. Enjoy with your favorite cup of Howe's Coffee!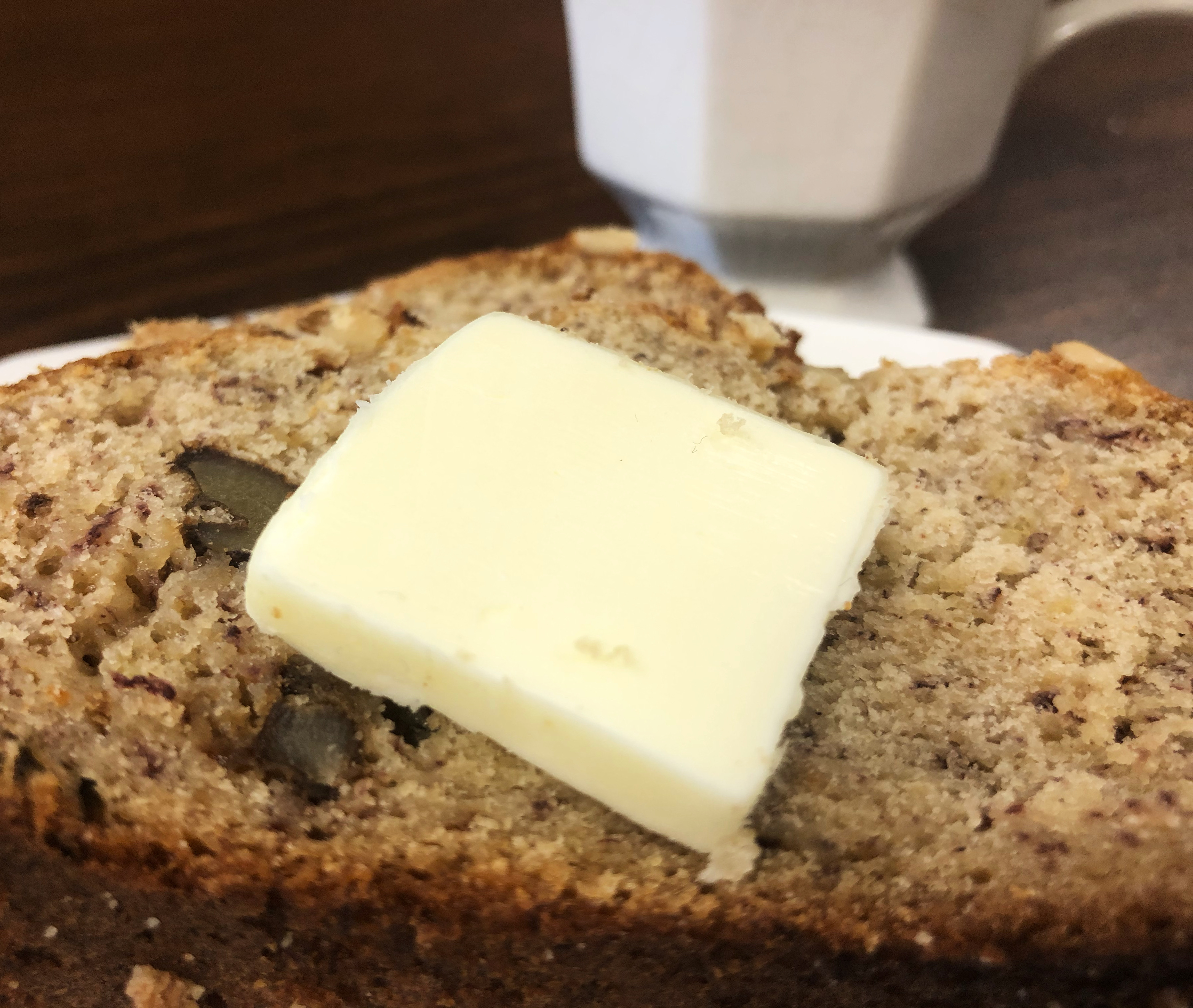 Recent Posts
Happy National Pecan Day!To celebrate National Pecan Day, we decided to show you a few simple treats …

Peanut butter and jelly sandwiches, peanut butter toast, peanut butter cookies, and peanut butter pi …

We love pistachios, so we thought we would share a few recipes that use this delicious and healthy …